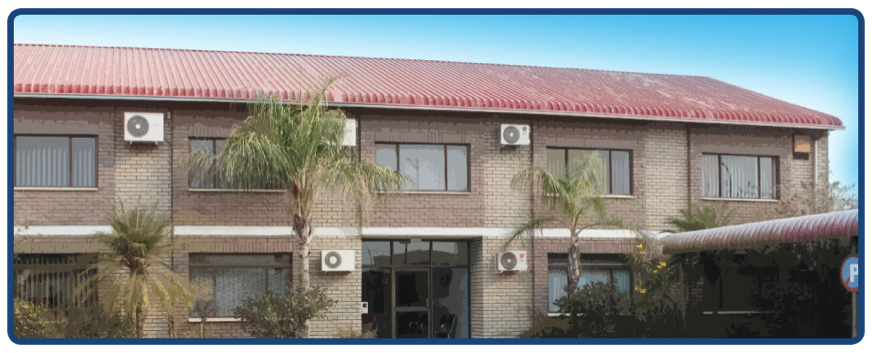 Benthin African Agencies'
proud history
BENTHIN AFRICAN AGENCIES, situated in the Northern Industrial area in Windhoek boasts a proud history of service-delivery that spans over 60 years.
The wholesaler, with its humble beginnings in the supply of fencing material, dates back to 1957 when Egon Marschall began to work for Mr. Benthin, the original owner. Six months later Benthin moved back to Germany and Marschall took over Benthin African Agencies.
Iinitially the business focused on importing handbags, washing machines and car parts form Hamburg, Germany.
The outbreak of the foot and mouth disease at the beginning of the 1960's caused government to buy all the available fencing material in the country, as farmers were forced to fence off their farms in order to control the movement of the cattle.
This got the ball rolling for the sale of fencing material, which also became the company's main focus. Today the company is the proud supplier of all kinds of fencing material, as well as a wide variety of agricultural equipment and tools to clients in Namibia and Angola. Hardware for basic housing is also offered, including doors, locks, kitchen interiors and roofing material.
A major part of the products, including fencing, agricultural machinery and hardware are sold to retailers in the northern parts of the country. The local market expanded significantly after the end of the Angolan war.
During the 52nd year in operation Benthin African Agencies officially changed from sole-ownership to company status and is now importing products from England, America, Germany, Italy, South Africa and the Middle East.
The Company's effective service, enabled Benthin African Agencies to grow into a prominent firm in the agricultural and housing sector.
The directors of the company are Heiko von Ludwiger and Hilko Marschall.